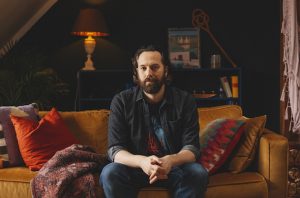 Hey there biz-owner,
Here's your chance to personally ask me ANYTHING about improving your most important sales message, so you can better communicate your unique value to your ideal customers – and make more sales as a result.
I'm making a one-to-one 'AMA' session available each week in April 2019, where we'll jump on a call and you can grill me for answers to any questions you want.
There are just 5 spots available.
If you grab one of these spots and join me on a private one-to-one Zoom call, you'll get to throw as many copy & messaging questions at me as we can cover in a whole hour.
I'll give you the benefit of my years of experience creating sales messages that convert, and uncovering exactly what makes countless businesses' ideal customers tick.
You can ask me about any sales message you have…
A website, a landing page, an email series, ads, that headline you've been meaning to improve, whatever…
Just share the links with me ahead of our call to save time, and I'll give you my honest opinion on how it can be improved.
Then you'll be able to implement my recommendations FAST and give your sales message a better chance of success.
Startups, growing businesses, entrepreneurs and marketing teams pay me hundreds of dollars to assess their copy on consulting calls, and use my insights to optimize their sales messages.
But this time, there's a difference…
This April, you won't even have to spend ONE hundred bucks, let alone hundreds, to get my thoughts on your most important sales copy.
I'm running a "pretty nuts" special offer, because I need something from you that isn't money.
("Pretty nuts" is what a copy colleague called this deal when I told them about it earlier today.)
See, I'm working on a new service to offer clients in future, and I'd like to ask YOU a few questions to help me put it together.
Your answers will be super useful to me, which is why I'm knocking 75% off my regular 1-hour consulting call rate for you.
I currently list a 1-hour consulting call for $395 on my site. But for the 5 business owners or marketing managers who take me up on this AMA offer, the price is just $99.
So essentially, I'm giving you a $296 discount in exchange for your opinion…
…and then you'll get a whole hour to privately pick my brain about how to optimize your most important sales message.
Sound useful?
All you have to do is fill out the short form below to claim your spot, and set aside one hour on a weekday of your choice in April.
(There's just 5 spots available, and once they're gone, they're gone.)
After April 30th, I won't be doing this again in this format.
Why am I doing this at all?
1 – as I mentioned, I'll be asking each person who books a call with me a few questions that will help me refine a new service I'm putting together.
There's nothing for sale on the call – no upsells, no loopholes, no funny bizniz of any kind…
I just want your honest opinion on a few things (and nothing will be shared or published either, everything we cover will remain private).
I'll send the questions over in advance in a Google Doc, so answering them won't take up any of our call time.
2 – because April marks the first anniversary of when I launched my Selling Unique service, and what the hell, I feel like celebrating with some of the people who've made the past year so satisfying for me… namely, YOU.
This is my chance to say thanks for being a subscriber to my email list or a reader of my weekly articles on Selling Unique…
…and if you book a call, this is your chance to have me help out with your biggest marketing headaches and burning questions for the lowest price I've EVER charged as a consulting fee.
At just $99 I'm making this 'Ask Me Anything' private call super affordable. I figure $99 is the closest to 'free' I can do…
Because I don't want freebie-seekers – just businesses who genuinely want expert insights into their marketing, and who I can help in exchange for their thoughts on a couple of things.
So if you're up for hitting me with your most burning marketing questions and getting my personal recommendations on what to change in YOUR sales message, here's your next steps…
How to claim your Ask Me Anything call:
First, fill out the short form below to tell me about you and your biz.
When you submit the form I'll review your request and get back to you inside 48 hours to confirm next steps.
I'll also send payment details along with a scheduling link where you can select your preferred date and time for our call..
Once the $99 payment's processed, we're booked for our session. All payments are final and non-refundable, but if you need to reschedule your call due to an emergency, we can do that up to 24 hours prior to the original scheduled time.
Then I'll send you a Google Doc with a few questions related to the new service I'm working on, and ask you to complete that ahead of our call. It shouldn't take you more than 10 minutes.
We'll meet on Zoom at our scheduled time (you'll get a reminder email the day before, and a calendar link so you can easily add the meeting to your calendar) and get right into it…
You can ask me anything you like about your messaging, specific or general, and we'll spend a whole hour together on ways to improve it.
There are just 5 spots available, one every week throughout April – so if you're keen to get my eyes on your offer, fill out the form below now before they're all taken.
Ok, I can't wait to talk with you and help you optimize your sales message!
Pete