A consulting session with a difference.
For curious-minded solopreneurs and independent service providers.
If you're a solopreneur or service provider – like a freelancer, marketer, coach or consultant – marketing your business has an added challenge:
Essentially, YOU are the product.
And for people like us (yep, me too) it's often hard to 'sell yourself', to put the real 'you' into your messaging and attract the right clients.
Because unlike the average business owner, you are at the very heart of your work. Your unique combination of skills, personality and experience is something your clients won't find anywhere else.
They come to you because you offer them something nobody else can: your damn good self.
But expressing your true, unique value in written messaging is HARD. And if you're DIY-ing it like most solopreneurs and service providers do, you have to 'bang your own drum' in ways regular biz-owners don't.
If you've ever sat down to create your own sales copy or marketing messages, you know it can be difficult to get clear on your unique value and how best to communicate it.
Asking the right questions can help.
Asking yourself searching questions about your work, your clients, your experiences, your strengths and weaknesses is critical if you want to position your services in the right way.
Questioning helps you think deeply and differently about your work – about why you do it, who you do it for, and why that work really appeals to your clients and customers.
But it's tricky to just sit there and ask yourself questions, trying to have a conversation with yourself (weird!) or just writing them down. For most people, that kind of process doesn't come naturally. You may not even be sure what questions to ask.
So having someone else ask you questions designed to generate insights and 'aha moments' can make that process easier and more rewarding.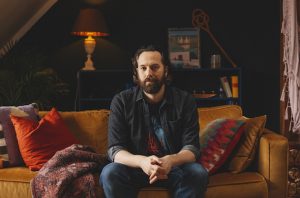 I've been fascinated by the power of questioning for a while now, and I use strategic, purposeful questions in my work creating sales messaging for service providers and product-driven businesses alike.
That's led me to develop a consulting session with a difference:
One where I ask YOU the questions, rather than the other way around.
Because like many people who built their biz around themselves, I believe we all have our own answers inside us. The hard part is finding them and coaxing them out.
I don't know your work as well as you do (nobody does)… but if you've ever struggled to find the right way to communicate your true, unique value to your clients and customers, I can help you look differently at what you do and the value you bring.
This is for you if:
You're looking for new ways to put more of 'the real YOU' in your work and how you present it
You want to better understand who your ideal clients & customers are, and why they're attracted to your offer
You want to better understand how you can focus your messaging around who you are and what you do
You want your sales messaging to appeal to the people you're best placed to help, not to those you can't
You're interested in working with better clients and doing better work, but also in why and how those outcomes happen
You're curious about the power of questioning to enable breakthroughs and better understanding of your work
You believe in asking the right questions to guide you towards your own answers, not someone else's
There are no 'yes or no' questions in our session. There's no 'right and wrong' here…
This is about opening up to potential new ways of seeing your work and your clients, about being honest with yourself so you can position your sales messaging around your true, unique value instead of what you think is 'expected' of you.
A Clarity Questions Session takes just over an hour, and costs less than you think.
Want to know more? Enter your name & email below and I'll send you the details.
Talk soon, Pete
Clarity Questions Session: learn more