Want To Increase Your Conversions For More Sales Or Sign-ups Online?
Here's How To Get Your Copy Optimized, Fast – By An Expert Conversion Copywriter
Startups, coaches, course instructors and growing businesses of all stripes…
If you're reading this then you already get it:
Better Copy = More Sales.
And you understand the importance of persuasive messaging to help your offer convert browsers into customers…
But you also know that on a tight budget, hiring a pro copywriter to create conversion copy from scratch may not be possible.
So maybe you've written your sales copy in-house, but it's not converting…
Maybe you realised it just wasn't going to cut it and didn't even publish it yet…
Or maybe you got half-way through creating your copy and gave up due to a lack of time or writing chops. It happens.
But the thing is, you're not going to get those all-important sales or sign-ups with weak or 90%-finished copy.
So, how do you fix things without shelling out big bucks for a rewrite?
Here's your chance to get your copy converting better, without breaking the bank:
If the goal of your page is to get sales or sign-ups, I can help.
I'm Peter Michaels – certified by Joanna Wiebe of CopyHackers as a go-to Conversion Copywriter…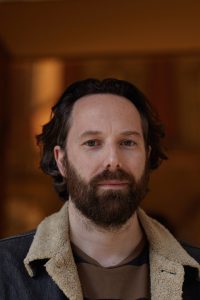 I make my living creating persuasive copy for startups, entrepreneurs, consultants & coaches, info-marketers… businesses who rely on sales or sign-ups for their biz.
(Here's a little more about my work if you're new to the site.)
How I can help you:
If you have an existing landing page (or homepage) – even a near-finished draft / mock-up – I'll take what you've got and improve it, fast.
With a Copy Optimization Review you get the benefit of my Conversion Copywriting expertise: I'll review your landing page or homepage and give you clear, actionable recommendations designed to get your offer performing at its best.
My advice will help you optimize the key components of your offer… the parts responsible for the big wins: headlines, CTAs, social proof and authority, layout and more.
This review process is fast, it's lean, and it can be the difference between kick-ass conversions and dismal failure.
Want me to help your copy convert? Here's what you need to know:
When you request your Copy Optimization Review I'll review the key conversion-influencing elements of your copy and tell you exactly what to fix (and how) and what to cut.
You'll get a detailed report of my recommendations, plus a 30-minute follow-up call to discuss the report and answer any questions.
It's like an emergency rescue service for web copy – when you absolutely, positively gotta squeeze more conversions out of your sales message.
What's included?
A 

Landing Page (or Homepage) Optimization Review

 includes:
2x new headlines – perfect for A/B testing
Optimized CTAs (Calls To Action)
Recommendations for conversion-focused product/service copy, and on-page layout
Advice on getting the most out of your testimonials (or for sourcing kick-ass testimonials if you don't have many yet)
Tips and tricks for making your best features & benefits as appealing as possible to your site visitors
Customised PDF report outlining all my recommendations, so you'll have everything you need on file
30-minute follow-up call to discuss the report and how to implement the changes
Two important points:
1 – This is NOT a re-write.
(If you need a new sales page or web/email copy writing from scratch, you should contact me here.)
But if you're short on time or your marketing budget is tight, and you want to fix your most important sales copy – then this is the perfect way to get actionable, expert recommendations to vastly improve it – and fast.
2 – This is a limited offer until the end of 2019.
Due to time constraints (I work on your review personally, no outsourcing) I make a maximum of four Optimization Reviews available each month.
Right now there's just 1 spot left for December 2019. And in 2020 I'll be taking this service off the market to focus on Selling Unique projects for clients. I'm not sure if I'll offer copy reviews again in the future.
So, if you want to give your latest offer the best chance of converting – or you have an existing landing page or site that's not getting the sales or sign-ups you want – you should jump on this asap.
Just fill out the form at the bottom of this page to reserve your spot NOW – and get your copy optimized by a certified Conversion Copywriter.
How much does a review cost?
It's a budget-friendly investment of just €995 (or $1,195 if you're in the US). It's the same price whether I'm optimizing your landing page or homepage.
That's a fraction of what I charge for 'from-scratch' landing page and homepage copy.
Why the low price?
I'm keeping this low so that bootstrapping startups & solopreneurs who don't have a sizeable budget to invest in copywriting can still hustle up sales by optimizing their own copy.
As a solo consultant I also have to turn down more projects than I take on – but I'd still like to help people who can't afford to work with me on larger messaging projects to improve their conversions.
"Ok Pete, I need this. When can you start?"
Soon – possibly in the next few days, if you're quick on the draw. And definitely before Xmas 2019, when I'll be taking this page down.
I have space in my schedule for just one review each week, so fill out the form below to reserve your spot and I'll get back to you inside 2 business days to discuss the next step.
If we decide to go ahead, I'll send you an invoice in your preferred currency (€, $ or £) payable using bank/wire transfer or via TransferWise.com.
Once that's paid, you'll get an e-receipt and your Copy Optimization Review will be confirmed for the agreed date. I'll follow-up with some key questions to help me understand your biz, and then… we're ready to roll!
Have a question about the process?
No problem – just email pete@rockandrollcopy.com and I'll get back to you asap.
Request your Copy Optimization Review here
Just fill out the form below and I'll be in touch inside 48 hours about optimizing your offer…
What happy clients are saying about my Copy Optimization Reviews:
Pete looked at my FB Ads and Landing Page and made what I thought were 'small tweaks'. Stuff I never would have picked up on. I launched the new funnel – my landing page now has been converting at a SOLID 69% over the past two months.

You heard that right: conversions over doubled!

I've saved more than the price of admission from this massively improved conversion rate. A great investment. And Pete is a great guy to work with. A total Pro. He delivers great quality on time."
– Ryan Powell, real estate entrepreneur: Mortgage Marketing Insider
The Conversion Optimization Report I got was very thorough, clear and easy to implement – exactly the instructions I needed, fantastic!

Pete did a great job of reorganizing my disorganized mess of a landing page… he helped me get new consultations without having to be on someone's podcast first.

Before, people would have to hear me speak as a guest on a podcast. Now, people come directly to the landing page and book a free consultation, and then I can convert them into clients."
– Chris Kelly, wellness coach and entrepreneur: Nourish Balance Thrive
We needed help making our pages more engaging and conversion-friendly. Pete was great – he had a lot of insight on copy & page layout and helped increase our click-throughs and decrease bounce rate.

Pete is a pleasure to work with: I was impressed by his prompt responses and professionalism. He made sure to thoroughly understand our company and objectives beforehand, and kept the tone consistent with our brand style (really important to us).

I highly recommend working with Pete!"
– Esther Lee, Marketing Director: Vital Plan, Inc