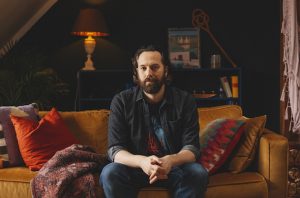 As part of my work with entrepreneurs and growing businesses, I often help my clients run a 'Deep Dive Survey'.
It's part of an optimized discovery process that gives us some fascinating insights into their ideal customers:
Their buying motivations and objections…
Their fears and desires…
Demographic information…
And even the exact language they use to describe their problems.
Once you've revealed these kinds of insights it becomes a lot easier to create more effective sales messaging and more hyper-specific content that resonates deeply with your target market.
How to get these kinds of hidden insights into your target market…
I've used this simple survey process again and again in all sorts of markets: consulting services, ecommerce, brick & mortar businesses, info-products, app-makers, architects, accountants and even for a relationship therapist.
These businesses have all benefited from learning more about who buys from them and why (and why not), and have used that information to create more targeted, emotionally-resonant sales messaging that CONVERTS.
It's about finding out what really makes your ideal customers tick, so you can market your products & services to them more effectively.
Behold a quick(ish) summary of what this process delivers for you:
– A full Deep Dive Survey and analysis you can use to x-ray your prospects and customers (I use a custom-built survey software for the survey & analysis, included in my service – so there's NOTHING extra for you to set up except an email with a survey link, and no additional costs)
– Valuable 'Voice of Customer' insights you can use to better communicate with your audience: real-world language right from your target market's mouths (plus a time-saving process for assessing which respondents to focus on)
– Ideas for new products and services that are already 'pre-validated' – you'll know there's a market for them because your target audience will have helped identify them
– Inspiration for customised content to attract more of your ideal clients & customers, and to use as 'authority content' to build your reputation in your niche
– The crucial first component for setting up an (optional) future quiz-based sales funnel – and a 'quick-start' guide for growing your survey into a lead-generating process, whatever market you're operating in
How to get this 'done for you' in your business
I work as a messaging consultant and copywriter for growing businesses, digital entrepreneurs and ambitious freelancers (like consultants and coaches) using my Selling Unique sales messaging process.
The Deep Dive Survey is the only part of that process I also make available as a stand-alone service, because I've seen again and again how valuable it can be for businesses who want to learn more about the people who most want what they have.
When we work together on a research survey for your biz, I will create & optimize your survey questions, set everything up in my specialist survey software account (saving you a $99-a-month account subscription), share email copy designed to encourage people to complete your survey, and analyse & prepare a report on up to 300 responses (the 'sweet spot' for this type of survey analysis).
Plus I'll consult with you at the outset to discuss the questions we'll ask, and at the end to analyse the results together.
You'll also get copies of every survey response collected, along with my full report and recommendations for implementing these insights into your sales messaging for better conversions and more engaging content.
At the end of the process you'll have a deeper understanding of your best prospects so you can market to them more effectively and grow your business more easily.
Sound good? Great – you're in the right place if you want to get started with this asap.
A Deep Dive Survey with one-to-one consulting calls & analysis costs just €1,695 (or USD $1,795). And if you decide you want to work together later on new sales messaging for your biz as part of a Selling Unique project, we can deduct that from any eventual project fee.
To apply to work together on your survey, fill out the form below and I'll be in touch inside two business days.
If you have any questions about the process, just email me at pete@rockandrollcopy.com
Find out how a Deep Dive Survey can help YOUR biz