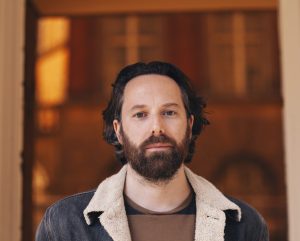 Hi, I'm Pete.
I help people like you – startups, growing businesses and digital entrepreneurs – who want to communicate their true, unique value to their ideal customers in the most effective way possible.
I call delivering that value to the right people in the right way 'Selling Unique'.
Selling Unique means standing out from the competition by focusing on what's truly unique about YOUR product or service…
Selling Unique means better understanding your ideal customer – gaining deeper insights so you can serve them with empathy…
Selling Unique means building trust with authoritative messaging that resonates with the people who want what you have (not trying to strong-arm those who don't).
However we do it – with website or email copy, landing pages or sales letters, ad campaigns or quiz funnels, even cave paintings or sky-writing, our ultimate goal remains the same:
To create a clear, unique, persuasive message that positions you as the only option available.
Because you're not in business to be 'one of those…'
You're in it to be 'the only'.
"Why 'Selling Unique'?"
As a CopyHackers-certified conversion copywriter I spent years working with clients in various markets who wanted to sell more of their products and services.
Over time I developed specific processes to solve the main messaging issues I saw entrepreneurs and businesses struggling to overcome, again and again…
Because whether they sold digital products & courses, high-ticket consulting services, apps or luxury items, the same key problems always stood in the way of any long-term success:
Like a lack of clarity that weakened the bridge between what they were 'selling' in their messaging, and what their market actually wanted to hear…
Or they struggled to express their unique value or individuality in their messaging, so they'd get pigeonholed as 'just another one of those…' (or even mistaken for something else entirely).
And if they somehow had the unique value part covered?
Many businesses still shot themselves in the foot with sales copy that shattered any sense of trust…
Resorting to hollow hype and spammy 'hacks' where there should have been empathy, personality and genuine connection with their audience.
There was a lot of selling going on, sure… but a lot of uniqueness was being sacrificed to do it.
In a world overflowing with sales messages and saturated by 'whatever' marketing, your best clients and customers are looking to YOU to stand up and show them why you're different.
When you do that well, you win their trust and their business, today and tomorrow.
That's what I'm here to help you do.
If you're interested in Selling Unique in your business, head here to find out more about my process.
"What else, Pete?"
I've written for or consulted with a whole host of wonderful clients in B2B and B2C:
Silicon Valley startups, productivity experts, wellness companies, app-makers, course owners, consultants, personality test developers and luxury blanket designers…
…and even, back when I was a newbie, one or two Internet Marketers obsessed with the idea of "CRUSHING IT!" (not so much these days).
I'm a keen student of copywriting & direct response marketing, and a founder member of Kevin Rogers' Copy Chief community, where I get to nerd out with fellow word-wranglers and serious marketing masterminds alike.
I'm a big fan of questions & questioning processes, and less of a fan of rules (though I do have a few of my own).
I write a weekly(ish) Selling Unique Inspiration Email to inform, entertain and inspire curious biz-owners and entrepreneurs who want to sell unique in their own messaging.
Check out any of the posts over on the right of this page (down below if you're on mobile) to see some examples. You can sign up yourself at the end of any article that tickles your fancy. Or try the quick quiz here if you're feeling adventurous…
"It's not all work, work, work with you is it?"
How very dare you! Of course not.
I love movies (I even studied screenwriting at university), books (I'm a Dickens, Paul Auster & Joseph Heller nut), art and photography (I enjoyed a brief but fun career shooting live music), and later worked in a contemporary art gallery (yep, there was much air-kissing)…
But my #1 passion is music – especially of the garage-meets-psych-rock variety. The louder and weirder the better – think Thee Oh Sees, Moon Duo and Mdou Moctar ("Who?" Check 'em all out on Bandcamp, where musicians are actually paid for the music they make).
I buy lots of records and go to lots of gigs (pre-Covid at least), because those things matter to me. But most of all, I love discovering new sounds (I've recently been getting into Japanese ambient techno and wondering why I didn't do it earlier)…
Don't let anyone tell you "the old days were the best" – right now, music is more exciting than ever before, and when it isn't, sure you can always throw on Exile On Main St. or Dusty In Memphis again and enjoy the best of both worlds.
I lived in London for about a hundred years before moving to weird and wonderful Berlin, which I currently call home and use as my base for visiting as many exciting (and often warmer) destinations as I can. Travel is my jam.
If you're ever in town you can find me co-working alongside some exciting startups at Factory Görlitzer Park. Drop me a line if you'd like to meet for ein kaffee / bier.
I tried running once, but I kept spilling my martini.
Now that we know each other a little better…
Want my help improving your sales messaging?
Head over to this page for 3 ways I can help you 'sell unique'.