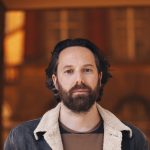 Hi, I'm Pete.
I work with people like you – startups, small businesses, entrepreneurs and marketers – who want to communicate their unique value to their ideal customers in the most effective way possible.
I call delivering that value to the right people in the right way 'Selling Unique'.
That's my main consulting gig for a select handful of clients…
But I also sometimes work on other projects, like creating website & email copy, landing pages, sales letters, opt-ins, quiz funnel copy and more to drive sales and sign-ups.
If you have something unique to share that can change people's lives, and are looking for long-term growth with far less effort and expense, read on to find out how I can help you…
Conversion Copywriting For Startups, 
Small Biz
 & Entrepreneurs
I combine the ethical, persuasive tactics of successful Direct Response sales copy with a contemporary, conversational style favoured by entrepreneurs and startups.
Online or offline, the focus is on talking to your customer in a way they respond to – not hyping them into submission with a pushy sales pitch.
It's about striking an effective balance between persuasion and content that's right for your business. These days people are calling this conversion copywriting (I'm one of a handful of experts to have earned Conversion Copywriting Certification from CopyHackers' Joanna Wiebe).
So when you need your customers, prospects or subscribers to take action… I can help you get results.
Why It's Important
Long or short, copy = communication.
Having a site with beautiful design isn't enough – it's the words people read on the page that drive sign-ups and sales.
And if you have a great idea for a product or service, it's nothing unless other people understand its value – and what it means for them.
If your copy isn't doing this, then your business isn't getting the exposure it deserves.
That's where I can help make your biz more effective, and reach more customers.
What Clients Are Saying
– about my landing page copy:
At LocalizeDirect we advise app developers to maximize their global reach by translating their products into multiple languages. Peter has been helping us improve this message across our site and we're very impressed with his ability to create compelling copy for our target audience.

The results?

4.4% conversions for both our 'StoreFront' registration page and requests for a demo of our enterprise level service…

And astonishingly, conversion rates actually DOUBLED for one lead-gen landing page."

– Christoffer Nilsson, CEO LocalizeDirect
– about my sales letters:
Peter did a great job with our initial launch… for some affiliates it was converting at up to 4%.

For our own internal traffic we received EPCs well over $10, meaning we converted close to 20% from our list.

I like Pete's style of writing and would recommend him to anyone."

– Chad Hamzeh, Traffic BlackBook
– about my email copy:
Peter was super helpful and responsive.

His emails have a conversational quality to them that make people feel like you're reaching out to them personally and get them highly engaged as a result."

– Avery Houser, Teespring
– and about my copy optimization service:
I stumbled across Pete and read a couple of awesome reviews on him, so I decided to bite the bullet and shell out a bit of my hard-earned cash for a copy review.

I was skeptical at first… BOY WAS I WRONG!

Pete looked at my FB Ads and Landing Page and made what I thought were "small tweaks". Stuff I never would have picked up on. I launched the new funnel and my landing page now has been converting at a SOLID 69% over the past two months.

You heard that right… conversions over doubled!

I've saved more than the price of admission from this massively improved conversion rate. A great investment.

And Pete is a great guy to work with. A total Pro. He delivers great quality on time.

If you are on the fence, jump off! You'll thank yourself once you see the results start to roll in."

 – Ryan Powell, MortgageMarketingInsider.com
– marketer & copywriter Kevin Rogers (one of my copywriting & business mentors) adds:
Peter Michaels is a copywriter I gleefully recommend to business owners who need a true expert.

He's plugged into the most proven methods and he goes deep with his clients to get results. That means with Pete you're getting a writer with a 360-degree view of your campaign.

If you're committed to working with a writer who only settles for positive results, you can't do much better than Pete."

– Kevin Rogers, Founder and CEO of Copy Chief
Who I Work With
If you're a startup, small-medium business, course instructor or entrepreneur making 6-figures-plus a year in sales (or are ambitious and believe this is the year you hit that milestone), we could be a good fit…
If you also operate in tech/Saas, entrepreneurial or self-development markets, we should be a good fit…
If like me, you're a fan of the work of direct response copywriters like John Carlton, or you love good comedy and great music, we'll get along like a house on fire – just fill out the damn form already and let's talk ; )
I consult with clients who want to communicate their true value to their best prospects in a way that builds trust and boosts growth. I also work with quiz funnel sales copy and essential Deep Dive Survey audience research.
Like who?
Well, I've worked on copy and messaging projects for entrepreneurs and businesses including:
ArtEngine, BetterFlow, Dryden Labs, LocalizeDirect, Modern Staples, Wave7, Zeda Labs and more.
I've also written profit-pulling sales copy in competitive direct response niches for online marketers like SmartBlogger's Jon Morrow, The Art of Paid Traffic Podcast host Rick Mulready and Traffic Blackbook media buying pioneer Chad Hamzeh, amongst others.
Now I'd like to help make YOUR product or service a success…
Need Help Boosting Your Sales Or Getting Your Message Across?
Great. Head over to this page 

to tell me
 about your situation.
Or you can email me at pete@rockandrollcopy.com to discuss conversion copy for your biz.
If you're in Berlin you may find me co-working at Factory in Görlitzer Park or at Office Club in Prenzlauer Berg. Drop me a line if you'd like to meet up and get copy tips mit ein kaffee.
---