Want To Convert More Clients And Customers Online?
Great! But First You Need To Address A Deeper Problem…
Many entrepreneurs and business owners looking to grow think they have sales/marketing, lead generation or conversion problems.
But those are really only symptoms of a deeper problem.
What's really holding you back is an incomplete understanding of the true desires & motivations of your best customers – resulting in a poorly constructed 'bridge' between what YOU offer, and what THEY really want.
When this messaging problem is solved, you're able to start 'selling unique':
Delivering your true, unique value to people who recognise it and benefit from it.
The result is more success and growth, with far less effort and expense.
If that sounds like something you could use in YOUR biz, you're in the right place.
First though, three challenging questions for you:
Do you really KNOW what drives and repels your ideal prospect? Do you truly 'get' them, or are you just guessing?
Does your messaging – the content you publish, the sales copy people see – fully communicate the UNIQUE value of your product or service?
Does it communicate that value in ways that build long-term TRUST with your audience?
If your answer to any of these questions is NO, then you owe it to your biz to make a change.
But adding 'new copy' alone won't fix what's wrong. It's skipping a vital step, like trying to build a house from the roof down.
First you need to address a deeper problem.
Which is where I can help…
About 'Selling Unique'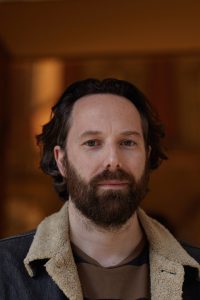 Hi! I'm Pete Michaels, Copywriting & Messaging Consultant.
I work with new and established entrepreneurs & businesses to help you better communicate your unique value to the people who want what you have.
I call communicating that value to the right people in the right way 'Selling Unique'.
That's when your ideal clients & customers understand exactly what you stand for, what's unique about your offer, and why they need it.
This doesn't happen overnight. It takes time and effort (it's actually more fun than it sounds!)… but if you have something unique to share that helps people, and you're looking for long-term impact, it's worth it.
We can achieve this for you by working together through a 3-step process:
Step 1 – CLARIFY
First I'll help you gain a deeper understanding of your audience's true wants, needs & motivations. It's all about asking the right questions: of yourself and of your market.
Without the clarity these questions bring, your messaging risks being misguided – and your time, money & energy can flow in the wrong direction.
Step 2 – CONSTRUCT
Next we'll define the best ways to express what's most desirable and distinct about your offer: what makes your product or service completely unique, and why your audience should invest in it.
This is where I draw on my conversion copywriting experience to build a stronger bridge between your offer and what your ideal customer really wants.
Step 3 – CONNECT
Then we'll create and optimize the messaging systems that deliver clarity to your audience.
I'll help you 'sell unique' in ways that get your incomparable value noticed, making sure each step builds trust and enhances that value with your customers.
It's time to separate yourself from the crowd and become recognised for what YOU do best.
Want to know what this would look like for YOUR biz?
From April 2018 I'm working closely with a handful of entrepreneurs, small businesses, startups, consultants and course owners to help them start truly 'selling unique' and connect better with their ideal clients & customers.
Here's a couple of ways I can help you communicate your unique value to the people who want what you have:
Option 1: Start Selling Unique in your business
For business owners who want to communicate their unique value to the right people in the right way, I created the Selling Unique Program.
Over the past few years I've developed various processes that let me help my clients – startups, consultants, course owners, entrepreneurs and other small businesses – improve their messaging effectiveness with long-term impact.
It's work I enjoy, and that my clients get lasting value from.
By applying some of these processes via the three steps I mentioned earlier – Clarify, Construct & Connect – we can create more effective sales messaging that not only generates leads and sales online, but also gives you more clarity and direction across ALL your future messaging efforts.
The Selling Unique program is customized depending on your offer, your preferred methods of communicating that offer (website, emails, social media, ads etc) and your target audience…
But for each business, the work revolves around several key themes:
Your business' identity – your personal qualities and why they matter
Trust and how to demonstrate it so your audience believes in you long-term
Your unique 'superpowers' and how you use them in your products and services
Communicating your core message with clarity, so people stop mistaking you for something you're not
Asking key questions of your biz and of your audience that give you direction, and position YOU as your best customer's best option
By the end of our work together you'll be able to attract the right attention, enhance your brand and truly sell unique…
To request an outline of what this would look like for YOUR specific business, including a fee estimate and scheduling details, fill out the form at the end of this page and select Selling Unique program.
I'll review your details, ask a couple of follow-up questions and then I'll prepare a customized Selling Unique outline for you. There's no obligation to move forward with the work, and no charge for the outline.
Given the nature of this work I can only take on one or two of these projects each month – so if you're keen to learn more I'd encourage you to fill out the form below today.
One more thing:
Since this is a new service, I'm currently offering significant discounts on Selling Unique engagements to the first FIVE businesses I work with, in exchange for detailed feedback and testimonials I can use to market this service in future.
So if you'd like to save hundreds of $$$ while getting effective new messaging for your business, fill out the form below today.
If you're interested in learning how to sell unique with your existing website or email series, but don't have the budget for a full consulting project, I may still be able to help…
Option 2: Get a Selling Unique Clarity Session
I'm offering one Clarity Session consulting call each week to a business or entrepreneur who needs help clarifying their core message and expressing their true value through their current website (or through an email welcome series).
How it works:
We'll get on a call for a full hour and I'll walk you through my recommendations to adjust your key messaging, so you can communicate more clearly and persuasively with your ideal prospects.
You can also ask questions and get my full attention on your most important site or email series.
It's a low-cost, fast-impact way to improve your sales message and demonstrate your unique value to YOUR audience…
And, if you decide you want to work together on a full Selling Unique program later, I'll deduct the cost of your Clarity Session from any eventual project fee.
Your Selling Unique Clarity Session costs just $295 and bookings are open now.
Just fill out the form below and choose Selling Unique Clarity Call to apply.
I'll review your application and get back to you by the next working day to see if we're a good fit, and with details to schedule our call.
I needed an outside view of my business and wanted to get clear on how to communicate the unique value I provide my clients…

As a business owner it's easy to get pulled in different directions by new and existing clients. The Clarity Session helped me to better define how I work with my clients and communicate the services that can make the biggest impact for them – and that always starts with a clear message and offer.

After the session, I was able to take a fresh look at my business, and refocus my website messaging on what really matters. Pete was truly interested in my business and made excellent suggestions I was able to implement straight away.

I can absolutely recommend Pete to any business owners interested in improving their message to potential customers."

– Martin Sumetzberger, Next Level Sales NZ